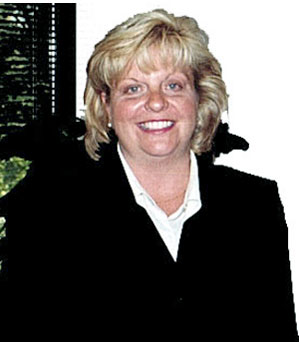 Sharon M. Gurak
We are well-equipped with the experience and know-how to handle your case.
Sharon M. Gurak exclusively represents whistleblowers. She is based in the Philadephia area.
Prior to joining Kreindler & Associates at its inception, Sharon's practice focused on insurance defense litigation, representing policyholders of major national and multi-national insurance companies in civil litigation suits involving products liability, construction defect, professional liability and premises liability as well as workers compensation suits.
From 1990 to 1991, Sharon was a Trial Attorney for General Accident Insurance Company. Prior to that time, she tried over 300 cases as a Trial Attorney for the Southeastern Pennsylvania Transportation Authority (SEPTA), representing the transit authority from 1987-1990 in the state and federal courts in civil rights suits, premises liability and auto liability cases. She also served as Claims Counsel for Maryland Casualty Company from 1985-1987 and began her career with Bowers & Keogh, P.C., a small boutique firm in Philadelphia from 1983-1985.
Sharon received her Bachelor of Arts with Honors in History from Case Western Reserve University in Cleveland, Ohio in 1980. While there, she served as President of Phi Alpha Theta, the History Honors Society, and as Historian of Mortar Board, the Senior Honors Society. Kreindler & Associates is a proud member and "Penny Pledger" of Taxpayers Against Fraud Education Fund, a public interest non-profit organization that promotes and maintains the integrity of whistleblower reward and private enforcement provisions in federal and state laws.
In 1983, Sharon earned her Juris Doctor from Washington College of Law of the American University in Washington, D.C., where she was active in the Equal Justice Foundation and the Phi Alpha Delta Law Fraternity. During law school, Sharon clerked for two years for the Judges Division of the National Labor Relations Board, researching and writing opinions for the Judges concerning cases arising under the Labor Management Relations Act.
Sharon is currently licensed to practice in Pennsylvania and has been licensed previously in New Jersey. She is admitted to practice before the Eastern District of Pennsylvania and the District of New Jersey. She is not admitted to practice in the State of Texas. When practicing in other courts, Sharon routinely obtains admission pursuant to the court's pro hac vice requirements.